I don't normally post political related posts and until now I not posted or replied to anything that is BREXIT related either. This is because this matter is so sensitive and well just too toxic.
Anyway I am not statring a discussion, I am not up for a debate, that is because I am not willing to lose any friends or cause any trouble.
BUT if you voted to LEAVE the EU and you STILL WANT TO LEAVE, then this Thursday 23 May 2019 you really have one option when it comes to who you vote for in this EU ELECTION, you should really vote for THE BREXIT PARTY, as a vote for anybody else on the ballot paper is a vote to remain in the EU! A vot for UKIP is a wasted vote as they have become a party of the extreme far right and complete nutters.
So PLEASE VOTE THE BREXIT PARTY, remember that we are voting in a new UK Government, BUT this is in affect a second referendum, so lets use it as such. This is your opportunity to cast a PROTEST VOTE.
Lastly let me say this, if this was a vote in a GENERAL ELECTION then I would never vote for The Brexit Party, Conservatives nor UKIP, infact given how Brexit has been shamefully handled, I doubt if I will ever vote again. But this is not a general election, it is OUR CHANCE to send a message to the main British political parties. So let's use it!
Britain was a successful nation long for hundreds and thousands of years, when Europe needed our help in times of conflict, we answered their calls, Britain will continue to be too. So VOTE for the BREXIT PARTY this thursday
I am proud to be British, I am NOT A RACIST.
I will not be responding to any replies or comments, as like I said this subject is too toxic and it is not worth losing friends over.
Sincerely
Garry
PS: My apologies for any spelling or grammaitical errors in the above.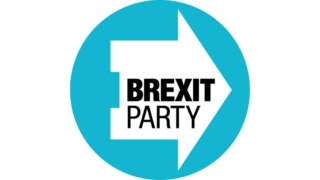 ---
Permissions in this forum:
You
cannot
reply to topics in this forum